Through a first-class road, Ústí nad Orlicí is connected to the main road network between Bohemia and Moravia. At the same time, it lies on the central railway line Prague–Olomouc and Prague–Brno, which contributes to its good availability for public transport. This fact brings numerous opportunities for further development of industry and services, which in turns creates jobs for the citizens. The town is also easily accessible for visitors.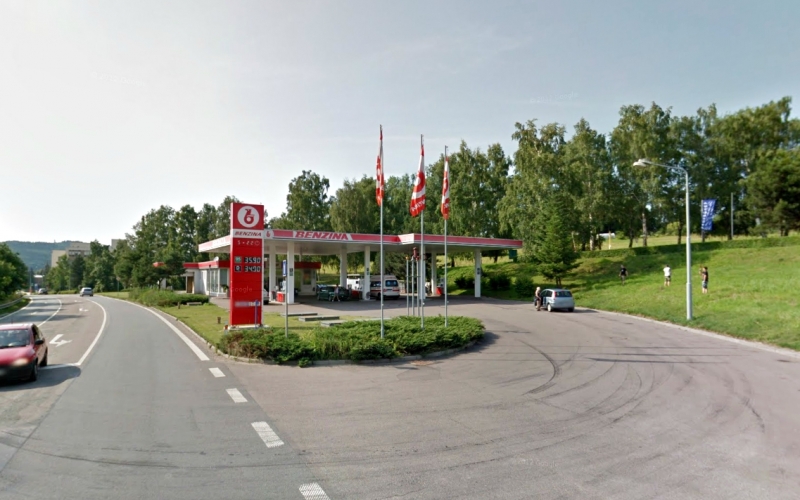 Parking in the Town
Parking in the vicinity of the town centre is permitted on the municipal roads and parking sites that are mostly considered part of these roads after paying the price indicated by the parking machines.
Where to find them: Mírové náměstí (Town Square), Hakenova street at the firehouse and Smetanova street at the Jaroslav Kocian School of Arts.
Parking spaces for buses are provided in the Hřbitovní street at the cemetery.
Railway Transport
The train station Ústí nad Orlicí lies on two railway lines: no. 010 Praha – Kolín – Česká Třebová and no. 024 Ústí nad Orlicí – Letohrad – Moravský Karlov.
There are two railway stations in the town:
The train station "Ústí nad Orlicí"nad Orlicí. Here the railway line no. 204 joins the central railway corridor. The station is located 1,3 km from the town centre.
The railway stop "Ústí nad Orlicí – město". The stop is located 700 m from the town centre.
Bus Transport
Ústí nad Orlicí is a transport hub where many bus lines come together, including cycle buses going in the direction of the Eagle Mountains. The main bus station is located in the town centre in the Lochmanova street (WC, baggage room).
The town bus service consists of two lines that cover the town periphery – Hylváty, Kerhartice, Dukla, the train station and the railway stop.